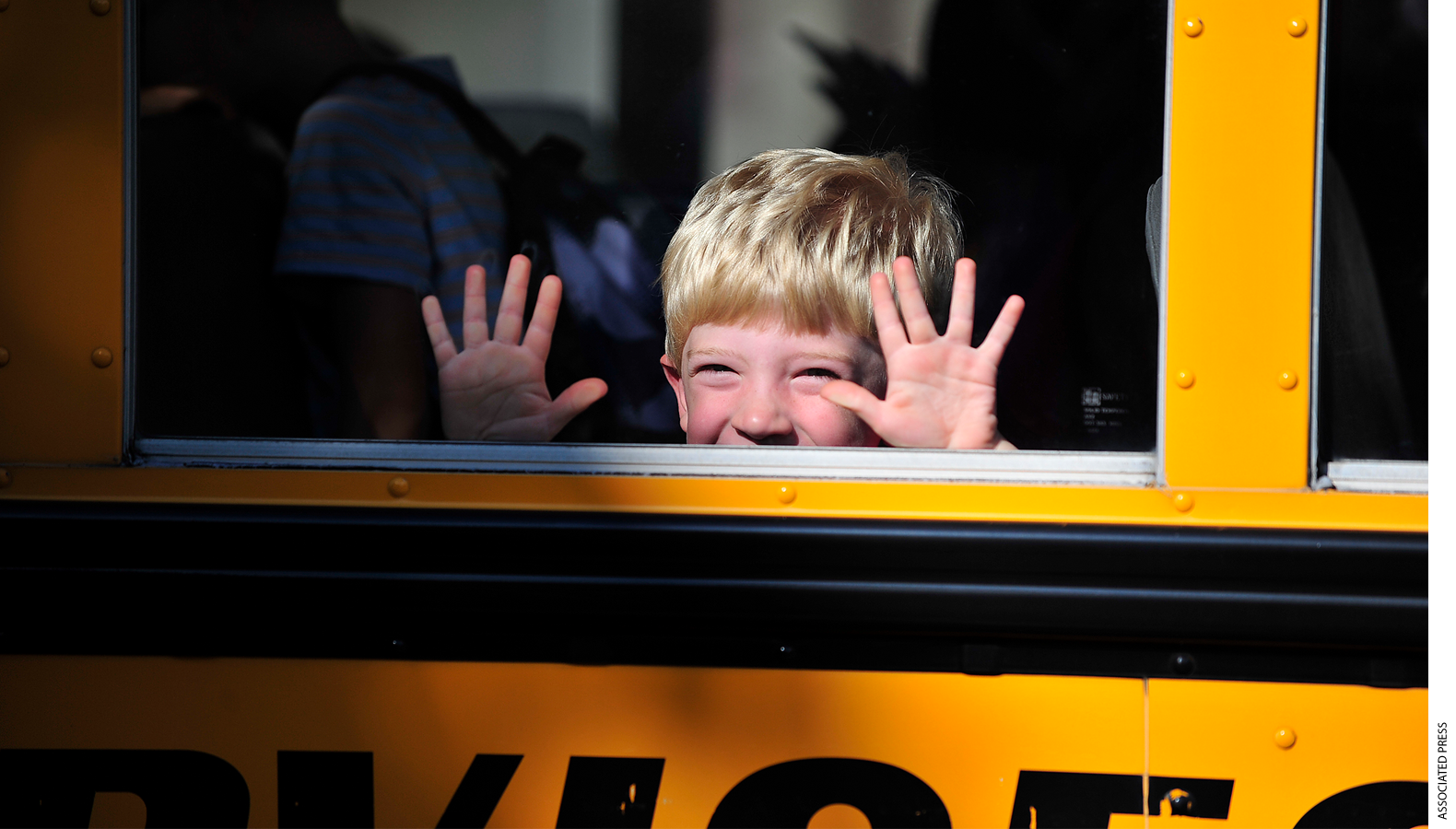 Critics of education choice claim that introducing and expanding choice programs will lead to a massive exodus of students that will dismantle public-school systems by "defunding" them. For instance, one critic claims that vouchers "could dramatically destabilize public-school systems and communities." Legislators in states such as Indiana, Ohio, and West Virginia claimed that school-choice bills introduced in their states would destroy public schools.
Such overwrought claims are hard to square with our work and many other analyses of education-choice programs, including a recent study that showed students participating in choice programs, including programs that have been around for multiple decades, represent just 2 percent of all publicly funded students in the states that operate these programs.
As part of the publication The ABCs of School Choice, we report participation rates, or "take-up rates," by program for each school year.
This is how we calculate that figure:

Trends matter too, though. Existing research doesn't tell us about how programs might evolve or the extent to which participation increases or decreases over time. The rate in the third year that a program operates is probably going to be different than the rate in the same program's twenty-third year. Take-up rates over time is what we are interested in understanding.
We decided to look at programs that were introduced in 2010 or later and that were in operation for at least 5 years. Our sample includes 27 private-education-choice programs in 19 states. These programs consist of four education savings accounts programs, 13 voucher programs, and 10 tax-credit scholarship programs. Thirteen of these programs exclusively serve students with special needs. All programs in the sample are statewide except one: Wisconsin's Racine Parental Choice, which is open to students who reside in the Racine Unified School District.
Our estimates reflect eligibility requirements in place for each program during a given year. We generate these estimates at both the program and state levels. One challenge with generating state-level estimates is that, in states with multiple programs, eligibility may overlap, which could lead to double-counting. We therefore avoid double-counting by subtracting out regions of overlap. There are also some program-specific pathways that we do not account for given data limitations, such as students from military families. Additionally, for states with special-needs programs that have income limits, we assume that the household income distribution for special-needs students is the same as the income distribution for all households with children at the state level.
Even Over the Long Term, Take-Up Rates Remain Low
We found that, even after a decade of a program's existence, take-up rates remained low (see Table 1). An exception was Wisconsin's Racine Parental Choice Program, which has the highest take-up rate in the sample for each year in operation: 2.95 percent in the program's first year and 37.15 percent in the program's tenth year. Although the Racine program may seem like a total outlier, this program is actually distinct from the others included in this analysis. It operates within a large urban school district, whereas the other programs operate on a statewide basis. Racine may also have a high take-up rate because Wisconsin has had the presence of a choice program since 1990 with the Milwaukee Parental Choice Program. Thus, it's likely that many families in Racine were already aware of the Racine program when it started, due to previous familiarity with the Milwaukee Parental Choice Program.
Among statewide choice programs, the Maryland BOOST program experienced the highest take-up in its first year, with 1.25 percent of eligible students in Maryland participating in the program. Among programs in their tenth year, the Indiana Choice Scholarship Program had the highest take-up rate, 6.95 percent. In the initial year, all but two programs had take-up rates well below 1 percent. By the fifth year, take-up rates for 21 of the 27 programs were below 2 percent and remained below that level through their ninth year. It appears that the exodus of students from states' public school systems did not materialize.