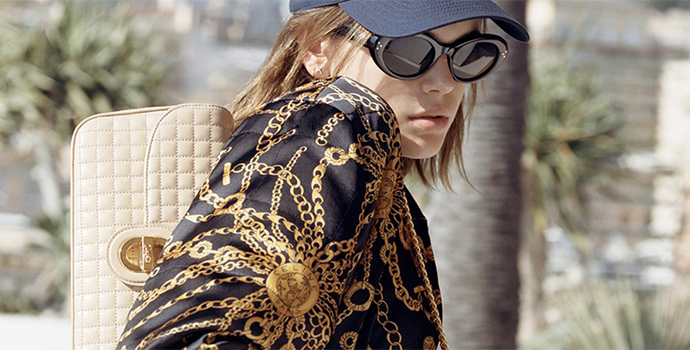 May 16, 2022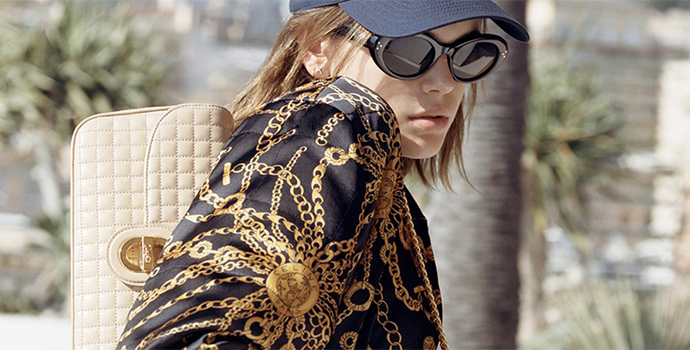 Let's face it: sunglasses, despite their seeming simplicity, have layers of sartorial significance. A great pair of sunglasses has superpowers that few other items can match.
The most pleasing women's sunglasses have the ability to upgrade your ensemble. Add an aura of intrigue, and enigma (there's something instantly flirtatious about dark hues), let you covertly spy on people from an outdoor eatery, obscure any incidental eye-rolls—oh, and cover your sights from the rays and destructive UV beams.
Are you getting anxious by the sheer amount of sunglass options? Take a look at our selection of the best sunglasses for ladies. We have classic aviators, fashionable cat-eyes, some practical and no-nonsense D-frames, prescription glasses, and even tennis sunglasses. As well as the sunglasses used by celebrities and superstars around the world. Is there such a thing as too many pairs?
For scorching pairs to make her style even hotter, check out our roundup of the best sunglasses for women.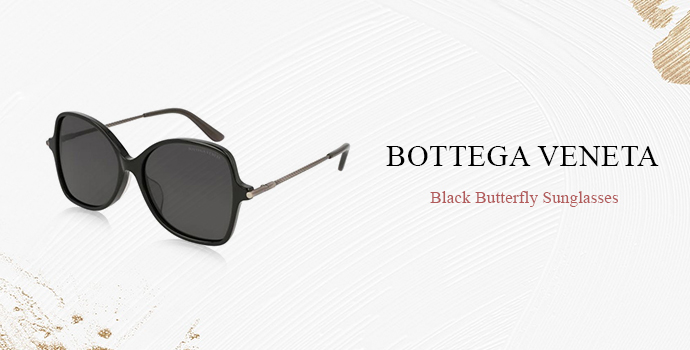 Although a high price tag does not always imply impeccable style and quality, it does in the case of these Bottega Veneta shades.
These trendy sunglasses have a delightful sheen and are constructed of glossy black acetate. At the temples, look for polished hardware. The black frame with a gray lens combination is classic. These might be worn in fifty years and still be regarded as the pinnacle of fashion.
We particularly adore the Bottega Veneta sunglasses' timeless form. They are butterfly-shaped and would suit almost any facial shape. And, while they're not cheap, the higher price tag should indicate you'll be less likely to shatter them—right?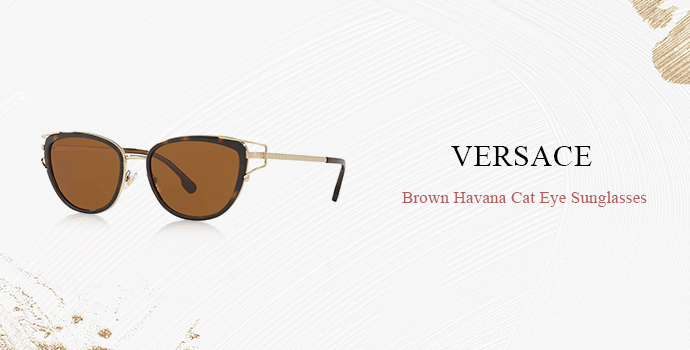 Oversized sunglasses are the epitome of glamourpuss. Our favorite pair is this Versace Havana cat-eye pair. We are convinced that with these on our faces, we'd be able to get a table at the city's most insanely busy and exclusive restaurant without even having to ask.
These fashion sunglasses, with their hued cat-eye rims, would look great on round faces, adding definition and sharpening curves. The gold-toned frames are handcrafted in Italy and provide a warm glow that's ideal for hot summer nights.
The 'Greca' motif on the arms of these Versace sunglasses is instantly recognizable, letting everyone know you have an outstanding (and expensive) taste.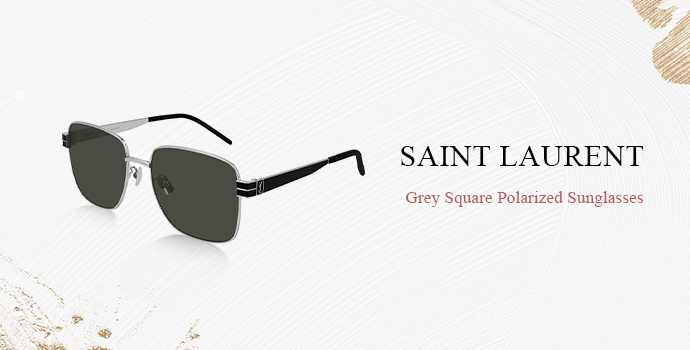 D-frames are timeless and extremely adaptable. These Saint Laurent D-frames in vintage gray are our favorites. Those logo details are absolutely unbeatable.
These retro-inspired shades have a great 80s vibe to them. The frames are made of polished acetate and exude sparkle and charm. The tinted polarized lenses provide excellent UV protection while reducing eye strain and tiredness. The insignia of the brands are delicately embossed along with the temples. If anyone asks, you'll have proof of your refined fashion sense, but not so evident that you'll be accused of name-dropping. Very stylish.
These Saint Laurent sunglasses will look great on anyone, regardless of whether they have a round, square, oval, or heart-shaped face.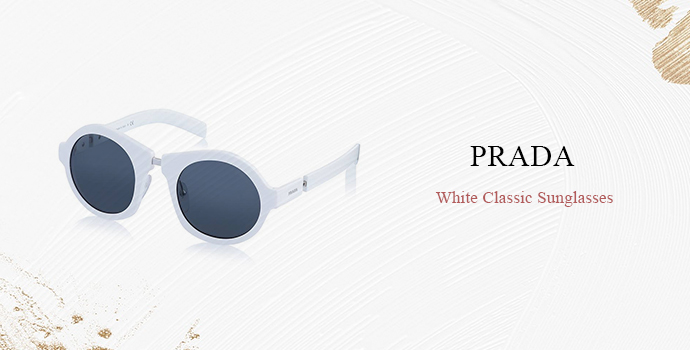 A pair of white sunglasses are irresistibly appealing. The cool tones provide timeless appeal. These Prada white classic sunglasses are impossible to resist.
These designer sunglasses feature round eyes, merging two popular sunglasses trends. Round shades are naturally seductive, as well as ideal for hiding dark bags from the night before.
Straight arms with beveled tips make these Prada sunglasses safe, stable, and comfortable to wear every day, and the brand logo is on one side. In the spring, wear a trench coat, and in the summer, dress up in ripped jeans and a t-shirt. These Prada sunglasses are the newest fashion must-have.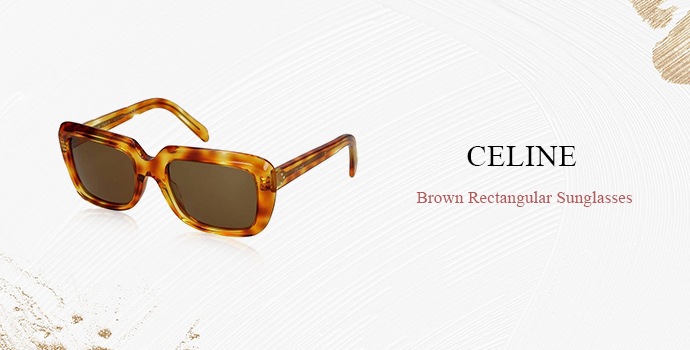 Tinted sunglasses not only eliminate eye strain from the ocean, making them perfect for your next tropical vacation, but they also ensure that no one sees you people watching. We adore Celine's brown rectangular sunglasses for a variety of reasons.
Celine is renowned for its glamorous and inventive renditions of everyday essentials, and the brand has done the same with the classic wayfarer silhouette. Long-lasting comfort is ensured by adjustable nose pads.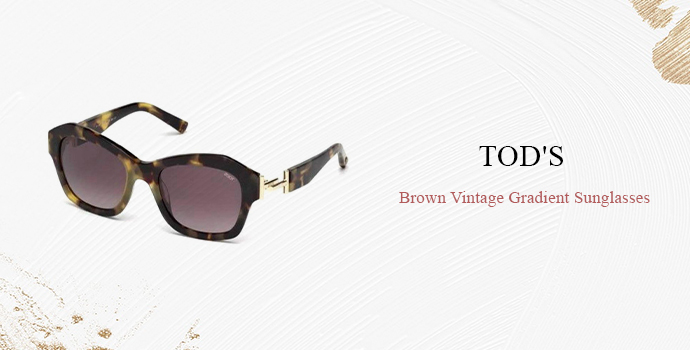 Women's designer aviator sunglasses, women's square sunglasses, women's cat-eye sunglasses, and even women's round sunglasses are the options offered by Tod's and its impeccable collection. You should appreciate yourself and wear the greatest women's sunglasses to safeguard your eyes. Tod's collection of women's eyewear comes in a variety of shapes, sizes, and styles. Sunglasses from the designer line not only protect your eyes from numerous environmental elements but also keep you shaded in style!
These brown vintage gradient sunglasses with hints of color pop in the frame are your perfect summer companion.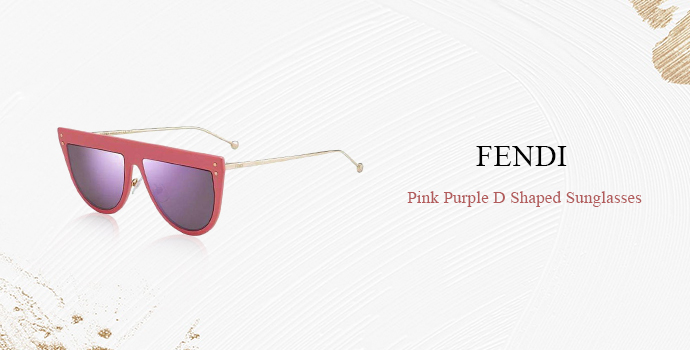 Fendi eyewear is understated and understated rather than aggressively stylish, making it a great investment that will transcend fads and trends. It's especially useful for folks who buy corrective lenses and don't want to replace them every season when fashion trends change.
Fendi has an unblemished reputation for top-notch value when it comes to the use of the best materials, as a fashion expert in all realms including accessories and more.
However, their stunning logo attracts the most attention. It has turned out to be one of their strongest selling features. Such excellence is brilliantly portrayed by these pink-purple D-shaped sunglasses by the much-loved brand.